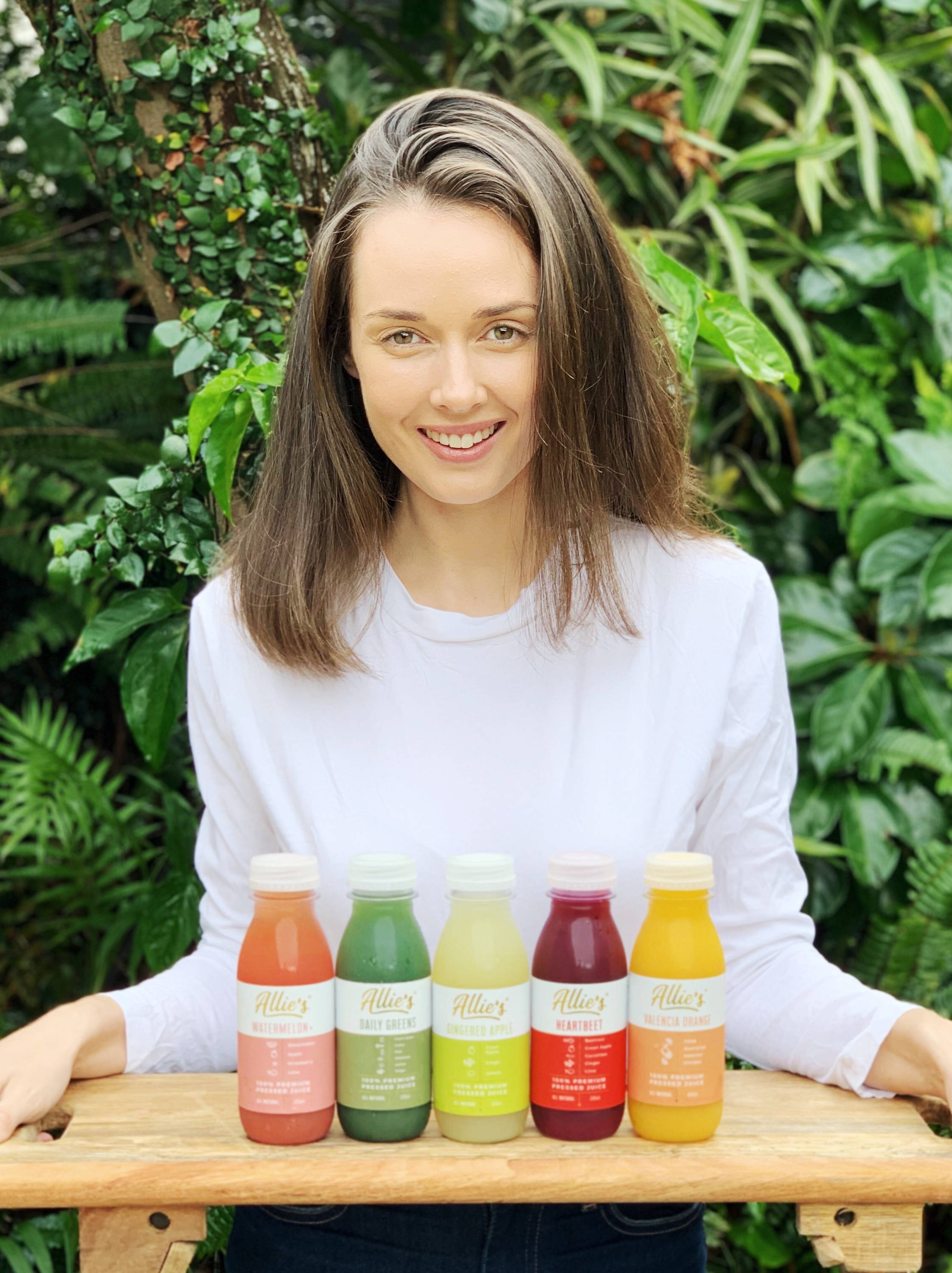 Back in 2014 I worked long days as a marketing professional and loved the clean, quick energy kick a nutrient-rich juice gave me. On my way into work on a Saturday morning, I decided to treat myself to a juice only to find the local cafe was closed on weekends. I walked across the road to the supermarket and noticed that most drinks on the shelves contained sugar, stevia, and preservatives or were made from concentrate (sounds tasty, right 👎). It seemed more like chemistry over nature and totally unnecessary for produce that tastes so perfect naturally!
This spurred me to create my own range that embodied my own values: simple ingredients, delicious flavours and no nonsense labels. I bought myself a small cold-press juicer, the best ingredients I could get my hands on and started coming up with my own blends. After weeks of family, friends and colleagues polishing off the juices and encouraging me to start selling them, I mentioned it to the manager of the cafe in our office building who placed an order on the spot!
I scrambled to get the packaging together in time and stayed up all night pressing 30 odd bottles of juice with the help of my nan (I can tell you it felt like hundreds to us at the time). I delivered them the following morning and, to my surprise, had a reorder by early afternoon. Only at that point did I realise I might have a business on my hands.
The next step was to get the product out there so a few weeks later, I took an esky of my bottled juices to Marrickville Market where they were an instant hit! I sold out by 11am and the feedback was overwhelming. The biggest win of the day was meeting Braian, the man that later became my husband, business partner and all around partner-in-crime.
We now proudly supply some of Australia's most iconic eateries and hotels. We are grateful for every client we serve and we strive to make our company synonymous with great customer service.
Thank you for joining us on our journey!